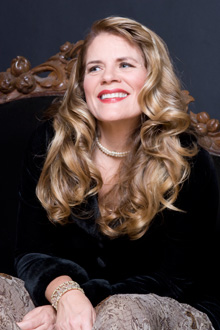 Services
Greene Design has experience with all forms of web and printed media... from concept through quotes and managing jobs with printers. Clients range from start-ups to international corporations.
Types of web work include website development and design, web-based ads, e-blasts and Flash ads. Print work include ads, brochures, catalogs, logo design, trade show graphics (wall panels and towers), books, posters, CDs/DVDs, business cards and letterhead. You name it, I've probably done it.
I love my job and enjoy keeping my clients happy. To get a better idea of my work, feel free to browse through the other sections.
A little background
I have been fortunate to work within the graphics industry with a wide variety of clients.
In 1983, I received a BA in Visual Communications/Graphic Design from George Washington University in Washington, DC. While in Washington, I did work for Staples & Charles (a museum exhibition design firm), The Smithsonian Institution, and Sparkman & Bartholomew (an award-winning design and production firm).
I continued to design for a diverse clientele upon moving back to Santa Barbara in 1985, and have had longterm relationships with many clients, large and small.
Testimonials
"Donna creates beautiful promotional materials, while paying attention to content and catching the small details. I can always count on Donna to get the job done when I need it and need it done right."
—Cindy Stoutenborough, World Minerals
"Donna is very detail oriented as well as creative and great to work with. She is original in her ideas and thorough in her follow through. Working with her is a great cost savings measure as she rarely makes mistakes in the files she provides. I recommend her to my clients knowing they will be grateful for the referral."
—Janie Arnold, Sales Rep, Haagen Printing
"I would highly recommend Donna for any of your graphic needs. She has created several print ads for me that I was very happy with. Some of the feedback I received from clients about the ads were "Stunning" and "Beautiful". She is detail oriented and a pleasure to work with!"
—Roxanne Zbinden, L.E., L.M.T., Owner of Cielo Spa & Boutique
"Donna's graphic design work is incredibly beautiful and well-done. She presents your product or service in the best light. I highly recommend her for all your design needs."
—Barbara Aue, C.P.A., Business Consultant